Sports injury, bunion or ingrown toenail making it difficult for you to engage in sport and exercise? Fitzroy Podiatry can help!
Book Online NOW
Fitzroy Podiatry
Taking foot and ankle pain away in the heart of Brunswick Street, Fitzroy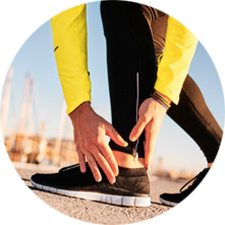 Orthotics
We prescribe foot orthotics, specific to your unique foot shape and function. These customized 'arch supports' improve the alignment of your foot, ankle, leg and hips.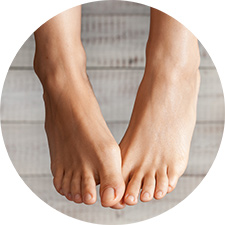 Ingrown Toenail
We provide gentle and complete relief from painful ingrown toe-nails. This can often be achieved simply in the first visit, and if necessary via anaesthetic and nail surgery.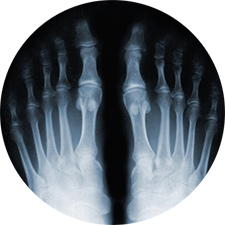 Bunions
A bunion is when the big-toe joint becomes crooked, potentially causing a lot of pain and arthritis. It is best treated as early as possible, to discourage it from worsening.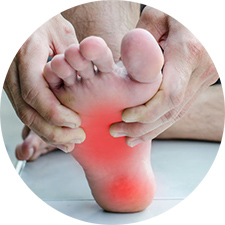 Heel Spur
Plantar fasciitis is a common cause of heel and arch pain, often related to your foot posture. Podiatrists see this injury regularly and can help you return to walking pain-free.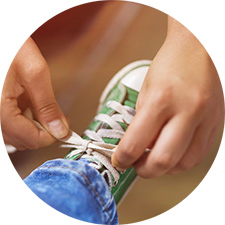 Children's Feet
Children and teenagers feet go through many postural changes. We assess their foot and leg alignment, and help with problems including pigeon toes, sever's apophysitis etc.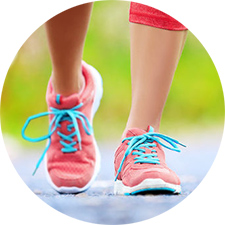 Flat Feet
Flat feet are the cause of many overuse and sporting injuries. Via biomechanical assessment we assess for excessive pronation and can advise footwear changes or orthotics.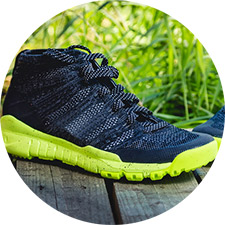 Sports Injuries
Sporting injuries we treat include ankle sprains, fractures, shin splints, knee pain, achilles tendinitis. We prescribe Xrays, MRI, Ultrasound and CAM walkers.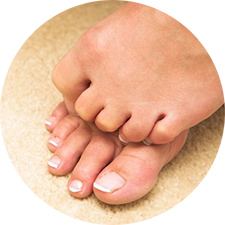 Toenail Fungus
Fungal nail infections are extremely common and best treated as early possible. We guide you through a comprehensive plan to treat this problem which typically worsens.
Did you know it is not normal to experience tired or sore feet, even after a long active day?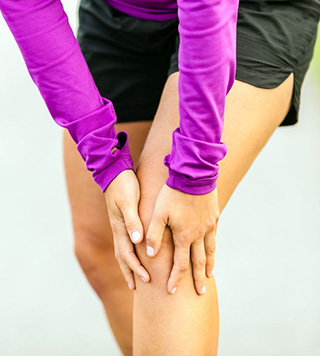 What happens at your first appointment? We identify the factors causing your injury or discomfort, whether you be training for your first marathon, carrying a toddler on your hip or simply spending many hours working on your feet. Providing focused individual attention, we unhurriedly take a full medical history and learn what daily stress your feet are under.
We're here to help you! All new patients receive a provisional gait analysis, where we assess standing and walking patterns to determine whether your foot and leg posture are contributing to your sore feet. We clearly explain your diagnosis, discuss available treatment options, and construct a plan according to your needs.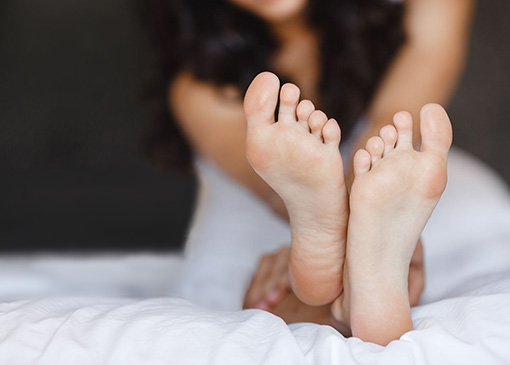 About Us
Fitzroy Podiatry provides a calm, caring atmosphere where we listen, and provide experienced and friendly professional advice.
We tailor treatment management plans according to your lifestyle and budget.
Set within the conveniently located, relaxing clinical rooms of Fitzroy Shiatsu, we seek to ground you, ensuring no aches and pains stop you from enjoying your lifestyle.
Address:
Level 1, 263 Brunswick Street
Fitzroy VIC 3065
0417 639 799
   info@fitzroypodiatry.com.au
Location:
Fitzroy Podiatry is located in the heart of Fitzroy, surrounded by the inner city suburbs of Collingwood, North Fitzroy, Clifton Hill, Northcote, Carlton, Parkville, Melbourne CBD, Abbotsford and Richmond.
Public Transport:

  Tram: #11 traveling along Brunswick Street
(Tram Stop #16 on corner of Brunswick & Johnston Sts.)


Bus:  #200, #207 traveling along Johnston Street
Directions:
– Near corner of Brunswick St and Greeves St.
– Closest major intersection is Brunswick St and Johnston St.
– Look for the red door of Fitzroy Shiatsu, just a few doors up form the corner florist Vasette.
– Please note, the stairway entrance is regrettably unsuitable for the frail.